☰ MENU
Home & Living:
Expat Emporium has suggestions for all of your Home & Living needs. Different climates, and different tastes, Expat Emporium is here to do the research for you.
Expat Emporium is reader-supported. When you buy through links on our site, we may earn an affiliate commission. As an Amazon Associate, I earn from qualifying purchases. Affiliate Disclosure
RECENT POSTS:
Expat Emporium's Birth Year Mugs 1980s: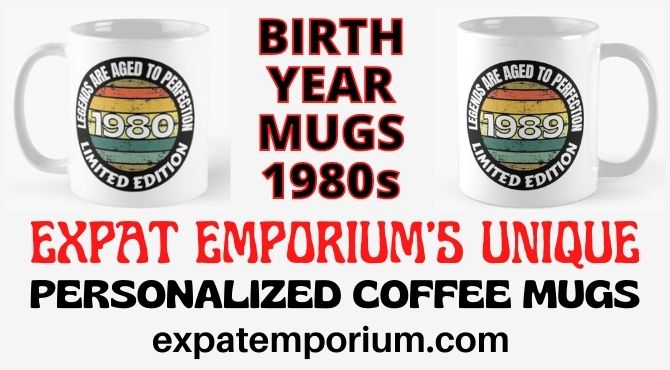 Expat Emporium's one of a kind unique birth year mugs make a magnificent personalized gift for everyone born in the 1980s.

Expat Emporium's Birth Year Mugs 1980s
Expat Emporium's Cute and Funny Unique Coffee Mugs: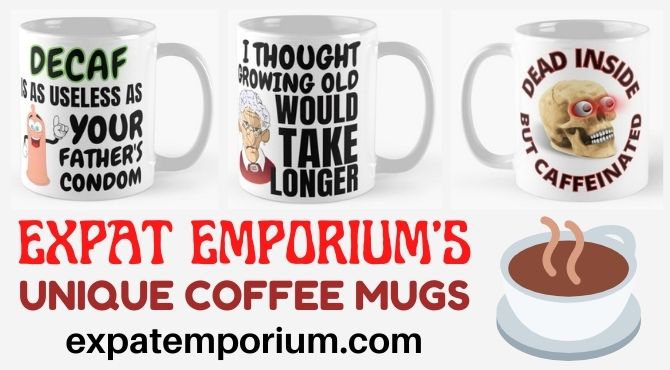 Morning coffee is the drink of choice of slightly comatose people worldwide. Let your mug do your talking for you to let others know your state of mind in the morning.

Cute and Funny Coffee Mugs
Expat Emporium is a participant in the Amazon Services LLC Associates Program, an affiliate advertising program designed to provide a means for sites to earn advertising fees by advertising and linking to Amazon.com.

All links on this site are subject to being sponsored content for which we will receive financial compensation - Affiliate Disclosure